CCSD Athletic Handbook – 2023-24
---
Athletic Forms – Physical Forms
GHSA Physical Form – Athletes with Disabilities
---
Athletic Forms – Other Forms
Student Accident Insurance – Flyer
Student Accident Insurance – Flyer – Spanish
Student Accident Insurance – Form
---
Home Study Participation
Parents/Guardians of students interested in part-time enrollment for participation in grades 6-12 extracurricular activities shall submit the following documents to the Office of School Operations via email to Tonya.Sebring@cherokeek12.net:
This form must be submitted at least 30 calendar days prior to the first day of the semester in which the student will enroll in a qualifying course.
A copy of the student's most recent annual progress assessment report. Additionally, a transcript from the home study program is required if participating in a GHSA sport or activity. The transcript shall include the number of cumulative credits earned to date.
A copy of the State of Georgia Home Study Program Declaration of Intent Form filed with the Georgia Department of Education.
---
Registration – Rank One
Rank One Registration – Parent Tutorial with Account
Rank One Registration – Parent/Student Tutorial – New Account
---
Resources
GHSA Website
GHSA Constitution & By-Laws
National Federation of State HS Associations
NCAA Eligibility Center
NAIA Eligibility Center
Dynamite Sports
---
School Clubs
Guidelines for School-Sponsored Clubs and Organizations
Guidelines for Formation of Clubs
Guidelines for SGA Student Councils-Class Officers
Guidelines for Religious Clubs at an Elementary School Guidelines for Religious Clubs
---
High School Information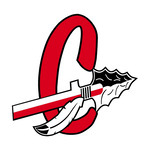 Cherokee High School
930 Marietta Hwy
Canton, GA 30114
770.721.5300
Principal – Rodney Larrotta – rodney.larrotta@cherokeek12.net
Athletic Director – Jeremy Adams – jeremy.adams@cherokeek12.net
Athletic Secretary – Lizette Garced – lizette.garced@cheorkeek12.net
---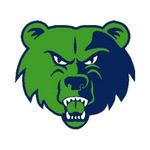 Creekview High School
1550 Owens Store Road
Canton, GA 30115
770.704.4400
Principal – Mike Santoro – michael.santoro@cherokeek12.net
Athletic Director – Chris Bennett – chris.bennett@cherokeek12.net
Athletic Secretary – Krystle Russell – krystle.russell@cherokeek12.net
---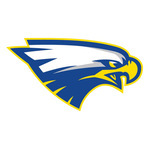 Etowah High School
6565 Putnam Ford Drive
Woodstock, GA 30189
770.721.3120
Principal – Robert Horn – robert.horn@cherokeek12.net
Athletic Director – Scott Bradley – scott.bradley@cherokeek12.net
Athletic Secretary – Candice Rucker – candice.rucker@cherokeek12.net
---
River Ridge High School
400 Arnold Mill Road
Woodstock, GA 30188
770.721.6500
Principal – Todd Miller – todd.miller@cherokeek12.net
Athletic Director – Justin West – justin.west@cherokeek12.net
Athletic Secretary – Karon Durham – karon.durham@cherokeek12.net
---
Sequoyah High School
3385 Hickory Road
Canton, GA 30115
770.721.3200
Principal – Bob Van Alstyne – robert.vanalstyne@cherokeek12.net
Athletic Director – Peter Vajda – peter.vajda@cherokeek12.net
Ath Secretary – Melinda O'Brien – melinda.obrien@cherokeek12.net
---
Woodstock High School
2010 Towne Lake Hills South Drive
Woodstock, GA 30189
770.721.3000
Principal – Charley Ingham – charley.ingham@cherokeek12.net
Athletic Director – Julie Crowe – julie.crowe@cherokeek12.net
Athletic Secretary – Sandra Mascheri – sandra.mascheri@cherokeek12.net
---
Middle School Information
Creekland Middle School
1555 Owens Store Road
Canton, GA 30115
770.704.4460
Principal – Dr. Richard Carnes – richard.carnes@cherokeek12.net
Athletic Director – Nate Cline – nathan.cline@cherokeek12.net
---
Dean Rusk Middle School 
2761 E. Cherokee Drive
Canton, GA 30115
770.704.1135
Principal – Dawn Weinbaum – dawn.weinbaum@cherokeek12.net
Athletic Director – Dr. Tom Usry – tom.usry@cherokeek12.net
---
E.T. Booth Middle School
6550 Putnam Ford Drive
Woodstock, GA 30189
770.721.5500
Principal – Todd Sharrock – todd.sharrock@cherokeek12.net
Athletic Director – Gordon Swordsma – gordon.swordsma@cherokeek12.net
---
Freedom Middle School
10550 Bells Ferry Road
Canton, GA 30114
770.704.1100
Principal – Whitney Nolan – whitney.nolan@cherokeek12.net
Athletic Director – Lawrence Gluckson – lawrence.gluckson@cherokeek12.net
---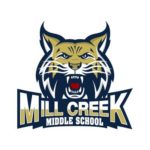 Mill Creek Middle School
442 Arnold mill Road
Woodstock, GA 30188
770.721.5500
Principal – Matthew May – matthew.may@cherokeek12.net
Athletic Director – Dr. Chris Garity – chris.garity@cherokeek12.net
---
Teasley Middle School
151 Hickory Log Drive
Canton, GA 30114
770.721.5420
Principal – Katherine Monti – katherine.monti@cherokeek12.net
Athletic Director – Leslie Bryant – leslie.bryant@cherokeek12.net
---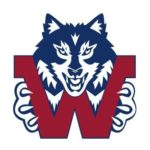 Woodstock Middle School
2000 Towne Lake Hills South Drive
Woodstock, GA 30189
770.721.3060
Principal – Tia Bryller – tia.bryller@cherokeek12.net
Athletic Director – LaShonda Tucker – lashonda.tucker@cherokeek12.net
---